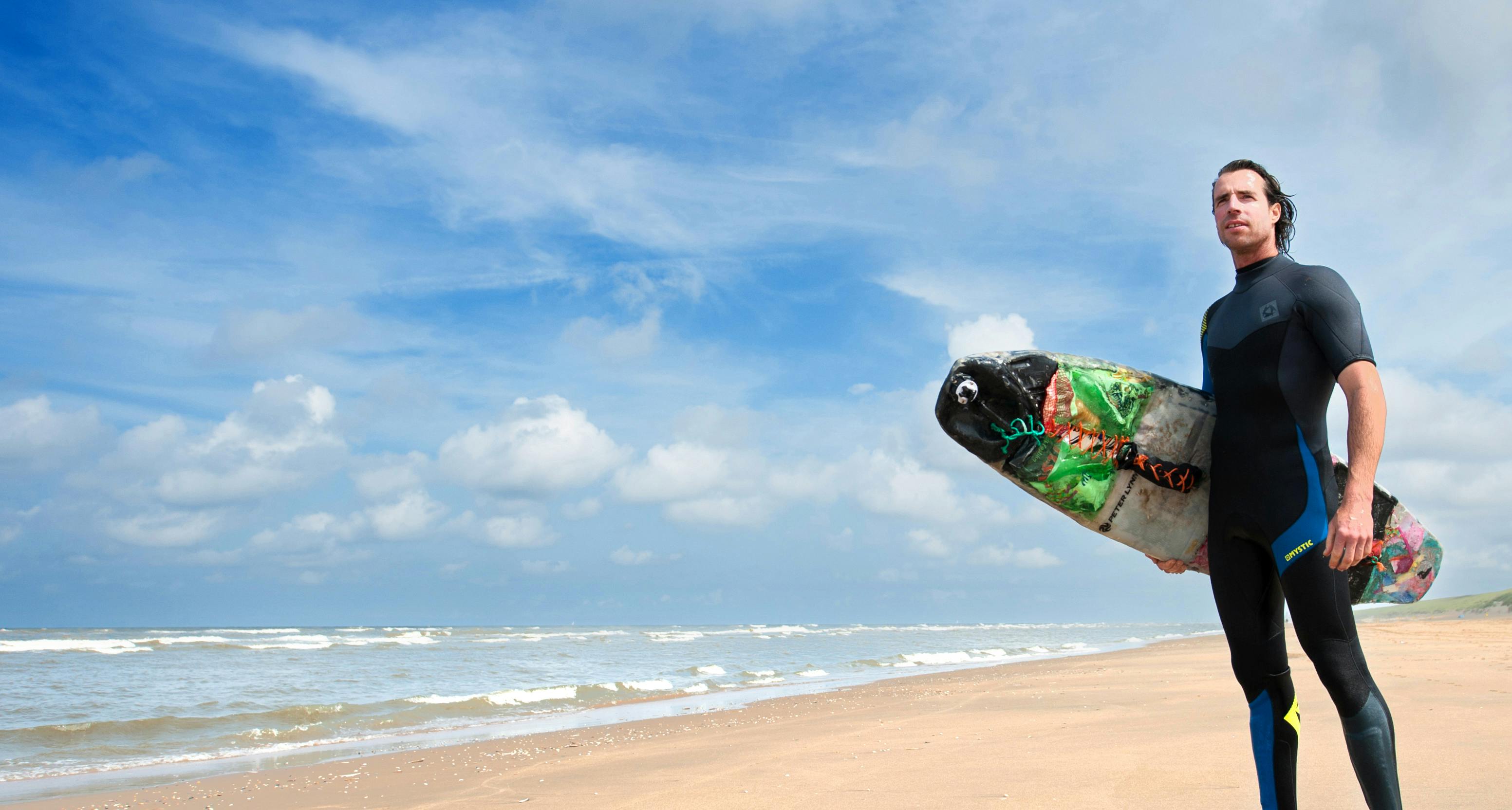 Plastic Soup Surfer
My name is Merijn Tinga and I am Plastic Soup Surfer. Since 2014, I've been fighting against plastic pollution and the "plastic soup" that threatens our environment. Unfortunately, the production of plastic and plastic pollution continues to rise, but I am committed to stopping it. 
My mission is to turn the tide on plastic pollution by putting pressure on politics and businesses to drive meaningful action. Through striking expeditions on surfboards made of plastic waste, I partner with passionate people to drive results and influence change.  
Stop plastic pollution
Plastic pollution from litter must stop. This is our mission.
This requires:
Recent results
2021/2023: Deposit on all plastic bottles and cans
The Dutch Government implemented the motion I wrote to attach a deposit on plastic products; in July a deposit on all plastic bottles went into effect and in 2023 it will be extended to cans as well. This deposit system has led to greater rates of reuse and a significant decrease in litter. More info
2020/2021: Waste separation in schools
In 2020 and 2021 I paddled through the Netherlands to advocate for separating (plastic) waste in schools. This action led to a motion by CDA/D66 in early 2021, that will make this goal possible before 2025. In September 2021, I received a promise from the State Secretary that he will support this motion. We will keep pushing until our goal is achieved. More info
2019-2020: Crackling balls, splashplastic, water balloons, plastic confetti
Large retail companies have stopped selling highly polluting crackling balls, splashplastics, water balloons and plastic confetti; amendment in EU Green Deal. More info
2020: Frans Timmermans Plastic Avengers Ambassador
Frans Timmermans, Vice President of the EU, becomes Plastic Avengers Ambassador and launches the Plastic Avengers Manifesto. More info
2020: AntaFlu
AntaFlu now packs sweets in waxpaper instead of plastic wrappers. More info
Will you support us?
How can you help fighting against plastic soup?
Support us