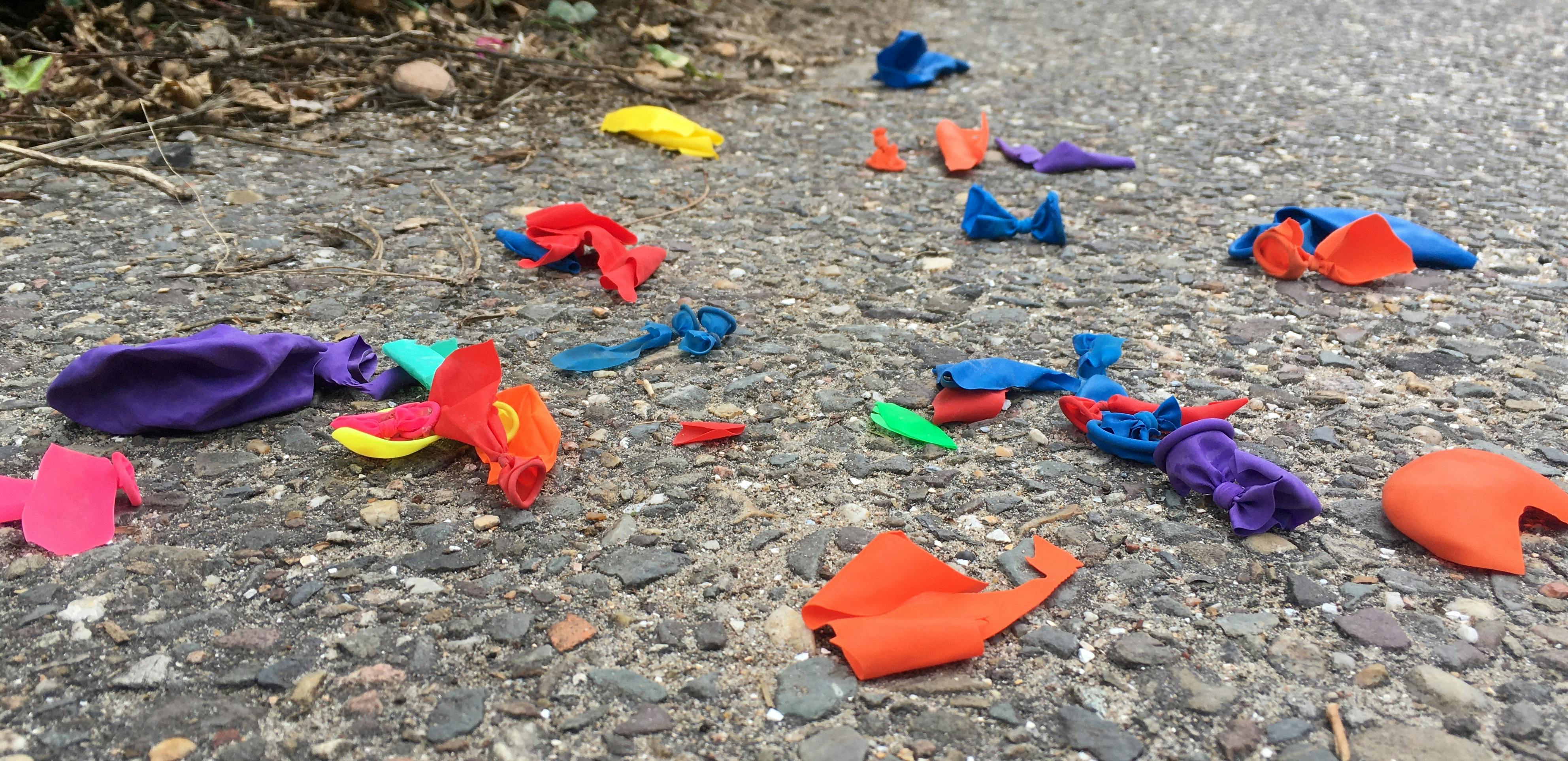 Operation SplashPlastic
A Plastic Avengers App project - the power of data!
Help stop plastic designed to be thrown in our streets and environment. There are many alternatives for water fun 💦! This October 4500 stores banned waterballoons & plastic confetti from their stores after we confronted them wiht nearly ten thousand geo-tagged photographes of 'forgotten' waterballoon.
Operatie Spatplastic | Operation Splashplastic
Splash Plastic is litterally plastic designed to be thrown with. Bursting appart in our streets, parks and environment. Once waterballoons burst they are very hard to pick up or clean up. 
With the 9838 geo-tagged photographs of 'forgotten' water balloons left in the street we went to the CEOs and managing directors of the companies selling water balloons. 
We had them sign our  SPLASHPLASTIC RESOLUTION
By signing these companies will ban water-balloons, but also plastic-confetti (which is also a product which is thrown in the street but rarely cleaned up afterwards)  
KRUIDVAT, TREKPLEISTER, VOMAR, BLOKKER, BIG BAZAR, INTERTOYS, ALBERT HEIJN, HEMA, HOOGVLIET, ACTION, PICNIC, BOL .COM  signed our resolution. (4500 stores in total)
At European level an amendment is using our Splashplastic Resolution and Blastic Resolution as an example to new policy.
There are many many alternatives to this type of waterfun. Ranging from reusable watersponges to just plain waterguns. Our priviliged first world kids are not deprived of anything essential by denying them SplashPlastic. It is for their future that we want to shift the balance of responsibility to marketeers and companies. They should stop putting profit over the environment. Splashplastic is designed to pollute the environment.
We are still waiting for: TOP1TOYS, JAN LINDERS, PRIMERA, SCAPINO, MAKRO, BRUNA.
If these companies don't respond or we are not satisfied with their reply we will send a bailiff to the CEO or managing director.
More info on the data and numbers: Zwerfinator.nl
Plastic Avengers Campaign
For this campaign we once again called on the community to help us in gathering data. By taking photographs of the left over pieces of SplashPlastic we fill our database with evidence. These numbers we use to confront companies selling these products.
Noteworthy: it is much the same retail companies that recalled 'Cracklingballs | Knetterballen' from their store shelves last december that are now selling SplashPlastic.
Last winter the Plastic Avengers confronted major retailers like Hema and Albert Heijn with over 60.000 photographs of littered plastic shards; the remains of another type of 'litteraly throw away plastic'. They seemed to understand our logic. How can a company claim to handle single use plastic responsibly when at the mean time selling these type of products? The entire Dutch retail stopped selling fireworks with plastics. Now we are at them again. With the same plea. No plastic designed for pollution.
Operation Splashplastic | Operatie SpatPlastic is a Plastic Avengers campaign initiated by the Plastic Soup Surfer and the Zwerfinator. It uses data from the Plastic Avengers app and Litterati.
Become a Plastic Avenger
Download the Plastic Avenger App!
Join in our campaigns!
Make a difference.
Super easy: click and go! 
Download the app