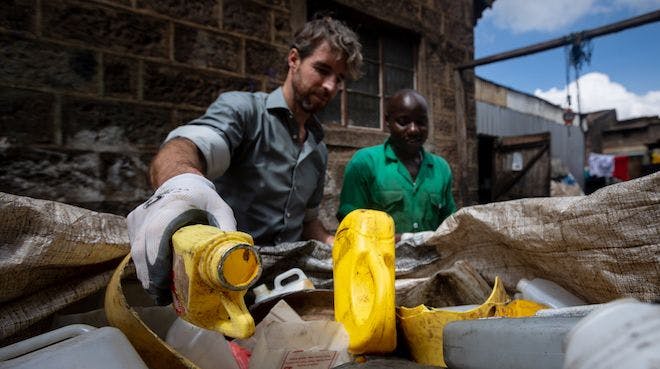 Plastic Paradox
63min movie by Eelke Dekker
A personal movie about ideals, determination and the search of one man who wants to make a difference. See online during the Corona Lockdown!
Synopsis
Plastic Paradox is a story about the extraordinary campaign against plastic pollution by the so called 'Plastic Soup Surfer'. It shows the activist Merijn Tinga, who motivated by his previous success, decides to 3D print a new surfboard from plastic litter and windsurf this for 600 kilometers. The expedition is full of setbacks and it confronts him with his ambitions and his ultimate goal.
It is a personal movie about passion, grit and the search of one man who wants make a difference.
Available online exclusively during corona lockdown
The plan
Contact us!
Do you want to organize a screening of 'Plastic Paradox' yourself?
Other available movies for screening:
From source to sea. 49min 2018
Message on a bottle. 11min 2016
Send an email