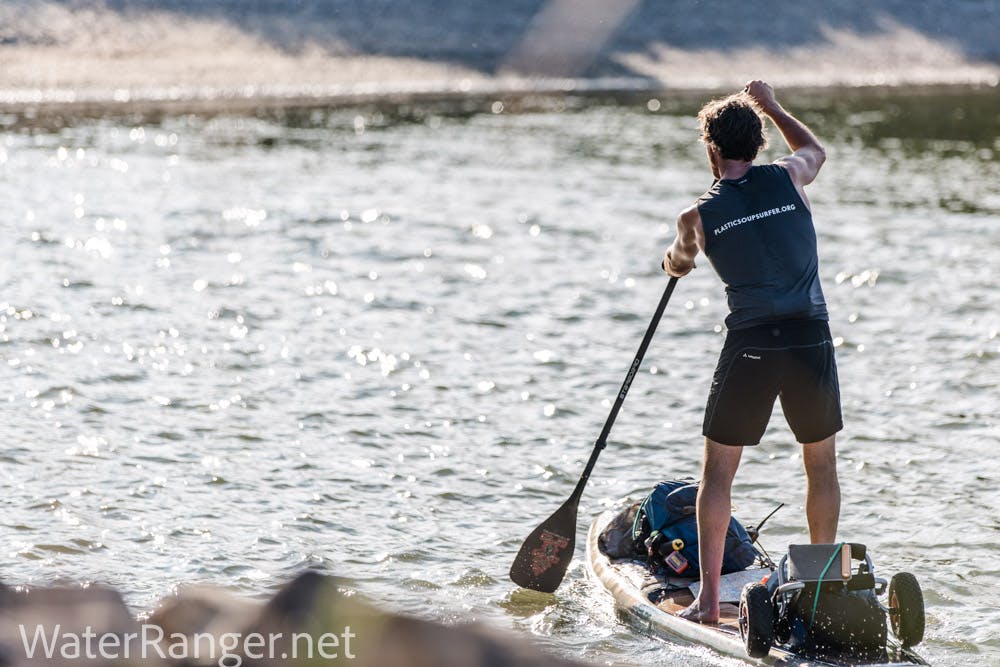 From Source to Sea - the movie
A challenging journey into plastic pollution
A surfer fights the plastic pollution problem on his surfboard made from plastic litter. He paddles down the Rhine river from its source in Switzerland all the way to the Northsea. During the exhausting 1200km journey, he faces many challenges as he searches for the real sources of plastic litter.
Official trailer From Source to Sea
Synopsis
In this expedition, the so called Plastic Soup Surfer wants to Stand Up Paddle down the entire Rhine River from it's pristine source in the mountains of Switzerland all the way down to the North Sea. A physical challenge that requires strength, willpower and perseverance. Crucial to his mission is his surfboard made from plastic litter. A prototype design that is necessary to tell the plastic pollution story but proofs very hard to finish on time. As the expedition unfolds the campaign is under pressure by the things he learns along the way. 
A gripping movie that shows one man and the 1200 kilometer river Rhine as they cut their way through a variety of landscapes, past cities and industry. On the embankments he meets specialists and learns about the sources of the plastic pollution in the river. Plastic that will eventually flow out to sea, just like he will. If he is strong enough to finish the expedition.
(50 minutes. Director: Eelke Dekker, Plastic Soup Surfer: Merijn Tinga)
Available subtitles: Dutch, German
From Source to Sea - Full movie - Part 1: The Source
From Source to Sea - Full movie - Part 2: The Challenges
From Source to Sea - Full movie - Part 3: The Revalation